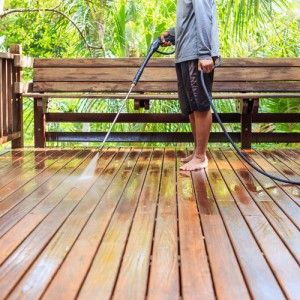 The 4th of July is truly a holiday made for all ages. Not only is it rich in meaning – after all, freedom is a priceless gift – but it is rich in fun as well! Firecrackers, swimming, feasting, friends – all are on the menu when the 4th rolls around again.
If you are thinking of hosting a party at your house, you may want to consider some or all of these great home improvement projects to get ready for the big day!
Project 1: Revive your old deck
Decks sure are great party features, but not if guests are limping around after stepping through rotted boards or on top of rusted nails. You want to be sure that your deck is both safe and clean for guests – and for you and your family!
Here is what to do:
Identify any safety issues that need repair (old boards, nails, rough or uneven areas, ramps or railings that are falling).
Make the necessary repairs
Clean off the deck itself, clearing away stains, mildew, and debris.
Give your deck a beautiful coat of shiny semi-transparent sealant and let it dry.You and your deck are now ready to welcome guests on the 4th of July!
Project 2: Replenish your lawn and garden beds
Many 4th of July parties are indoor/outdoor events or even dedicated outdoors gatherings. But if you are going to have guests and kids running all over your lawn, you want to be sure it is up to the foot traffic!
Here are some handy DIY tips:
Be sure to leave your lawn an inch or two longer than normal so your grass can retain as much hydration as possible when the sun is burning hot.
Schedule waterings for evening or early morning before the sun comes out to burn it all away.
Clean out and mulch up your garden beds, focusing on plantings that work best in your zone.
Finish up by clipping and pruning bushes and small tree branches to give your home a polished presentation for party day.
Project 3: Sleuth out leaks indoors and outdoors
Over the course of an average year, the U.S. Environmental Protection Agency (EPA) reports that most homes leak away up to 10,000 gallons of water – and this is just the leaks that are happening indoors.
In the summer, leaks can reach up to 6,300 gallons monthly, especially in hot climates when there is a lot of outdoor water activity like watering the lawn and keeping the pool full.
First, you have to find the leaks!
A plumbing inspection can detect whether any leaks present are minor or major and give you an estimate on repairs. For some repairs, you may be able to do them yourself (a good example is if a faucet just needs a worn washer replaced or a toilet needs a new flapper valve).
By making minor DIY repairs now, you can potentially save thousands of dollars on pricey leaks later.
Project 4: Spruce up water features and pools/spas
The biggest maintenance issues for many water features (depending on what type of water your local area has) is the growth of algae plus the build-up of mineral deposits.
For pools and spas, in particular, there are often also filters that need to be changed regularly to keep the water clear. And for hot water spas, the cleaning needs to be extra thorough to prevent bacteria from breeding.
H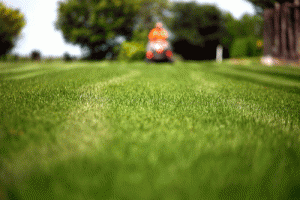 ere are some cleaning tips to tackle:
Remove covers and let them air out.
Change filters.
Net out floating debris.
Drain out remaining water.
Clean the pool or tank itself.
Add in any needed sanitizer or purifier.
Refill the pool, spa or water feature.
Project 5: Freshen up your bathroom.
You don't have to spend a ton of time and money to give your bathroom a freshening treatment. But small changes can make an impact on your visiting guests – and some minor tweaks can also save you future big bucks.
Here are some fun ideas to freshen up your bathroom:
Update the light bulbs to CFLs (compact fluorescent lighting), which produce less heat, last longer and use much less energy (so you pay less each month on your energy bill).
Select a new set of bath and wash towels and a new matching bath mat.
Add some new wall art (hint: mirrored art can make a small space feel larger).
De-scale and re-ground your tub/shower.
Change out shower heads and faucet fixtures to low-flow fixtures (saving you money on water).
Project 6: Treat your air conditioner to a wellness day.
It is every party host's dreaded mishap: your guests are just beginning to arrive, and your air conditioner picks that moment to stop working. Most of the time when this occurs, it is the result of a simple maintenance or repair issue that could be prevented before the big day.
Give your service technician a call and schedule an inspection of your a/c unit. You want to make sure your home is fresh on party day!
Each of these home improvement projects should take you less than a day to a accomplish, but will make a difference in your enjoyment of your home all summer long.
Let us help you keep cool all summer in Mobile, Alabama with Hembree Heating & Air Conditioning​ service! Contact us at (251) 259-4664 or http://hembreeac.com/.