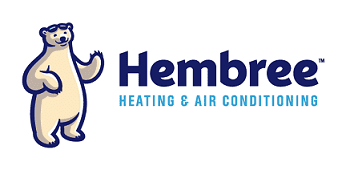 Heating Services in Mobile, Fairhope, & Baldwin County
Providing Reliable Heat During the Cold, Winter Nights
While Alabama winters rarely reach freezing temperatures, it can still get pretty chilly at night. Without reliable heat, you and your family are in for a tough night.
The good news is, in situations like these, you can count on Hembree Heating & Air Conditioning With nearly half a century of HVAC industry experience, our team provides only prompt, efficient heating repairs, maintenance, and installation in Mobile and the surrounding areas. As your trusted professionals, our priority has always been the comfort and satisfaction of customers like you.
Call us today for any Baldwin County heating services from simple tune-ups to complete system replacements. Our team is available to serve 24 hours a day, 7 days a week.
Our Team Handles All Heating System Brands & Models
Since 1969, Hembree Heating & Air Conditioning has always been at the forefront of the HVAC industry. We have the experience working on all heating system brands or models, including the traditional heaters and furnaces, and we continue to train in newer, more energy efficient, and technologically advanced units.
With our team of experts, you can rely on us for any of the following heating services:
Expect personal attention and dedicated service when you contact our team. We are professional, courteous, and we get the job done right the first time around. Additionally, we offer a wide selection of heating equipment from the most reliable manufacturers.
Contact Our Mobile Heating Experts Now
Don't endure another cold night Baldwin County! At the first sign of a heater or furnace malfunction, get in touch with Hembree Heating & Air Conditioning. We are responsive, fast, and provide only reliable and top quality heating services in Mobile.
Call today at (251) 259-4664 to schedule an appointment and to receive a free, detailed estimate!